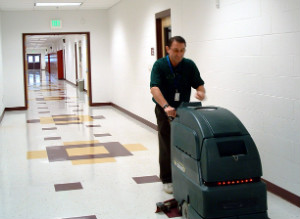 At our company, we are committed to providing expert-quality hard floor cleaning and polishing services and cover the entire KIlburn NW6 area.
The prices we charge are quite sensible, we provide each customer with a free quote, and work with a team of seasoned technicians who know just what it takes to breathe new life to your old, dull and stained hard floor. What's not to like about this service? Book us now and become one of our satisfied customers!
Arrange an appointment for our premier hard floor cleaning and polishing in KIlburn to enjoy an elegant and shiny floor.
Professional Hard Floor Cleaning Kilburn
We are highly regarded by customers in the area as we offer:
Service carried out by conscientious, highly-motivated and skilled technicians
Effective removal of soils ingrained in the floor's surface
The latest floor cleaning and buffing equipment out there
No-obligation quotes
Monday through Sunday service
Great rates and actual results
A sparkling clean, well-polished floor can greatly enhance the image of any private or commercial property. Not everyone is an expert at floor maintenance, however, which is why we are dedicated to providing excellent hard floor cleaning services to all property owners in need of professional help. We always provide free estimates as this will enable us to determine the type of surface we will be dealing with.
Floor Cleaning and Polishing
The cleaning process itself involves using a specialised machine filled with floor detergent. Our technicians will start at one corner of the room and work their way around until your floor is spotless.
Every now and then accidents happen and you end up dropping heavy or sharp objects on the floor, which causes it to sustain mild damages. Our hard floor polishing service can be of great help in this case. Our professional team in London NW6 will buff the floor to rid you of all irregularities like scratches and tiny indentations.
Thanks to the cutting-edge buffing machines we have invested in, hardly any dust is shed in the process, yet the team will collect the remaining dust, if there is any. They will end with the application of a sealant to prevent the floor from sustaining future damages.
Our hard floor cleaning and polishing services will restore the former gloss and elegance your floor used to boast. Just give us a call and we'll make it happen for you!